Samantha's Events
From time to time, Samantha hosts high-end, exclusive and sophisticated events for her friends, her clients and select members of her database. Her events are unique in that they are connected to philanthropic causes, politics and fashion, but all with an eye towards networking and meeting new people. She is known for her "Bring a Friend" events where she invites people to attend and bring a platonic opposite sex to introduce to other people at the event. You can see some of her most popular events below.
Halloween "Bring a Friend" Party
Each year, Samantha, the "Queen of Hearts" (see costume below) hosts a Bring a Friend Halloween party. This past year, the event was held at a loft in downtown Tribeca followed by an after-party at the Smythe hotel.
Cocktails in the Hamptons in honor of
NYC Mayoral Candidate Jack Hidary
Samantha hosted a cocktail party and meet and greet for NYC Mayoral Candidate, Jack Hidary. Guests sipped cocktails, ate hors d'oeuvres and socialized at sunset.
"Bring a Friend" Party in LA
Samantha hosts Bring a Friend parties on the West Coast as well as on the East coast. Friends and friends of friends turned out in LA, in Westwood for this upscale shindig.
Love and Real Estate
Samantha co-hosted a Love and Real Estate event for HGTV's Selling New York. Guests got to participate in an episode of the hot TV show while socializing and nibbling on delectable hors d'oeuvres.
"Bring a Friend for Breast Cancer" Party at the Holiday House
Samantha hosted a Bring a Friend event at the Holiday House, New York's premier Decorator Showhouse located in a Mansion on the upper east side. The Holiday House in conjunction with the Susan G. Komen foundation raises money for breast cancer. Samantha created a Love Lounge in the Holiday House and invited over 300 people to come preview and socialize in it. Dinner was provided by Fairway and Samantha's Love Potion cocktail was provided by Figenza vodka.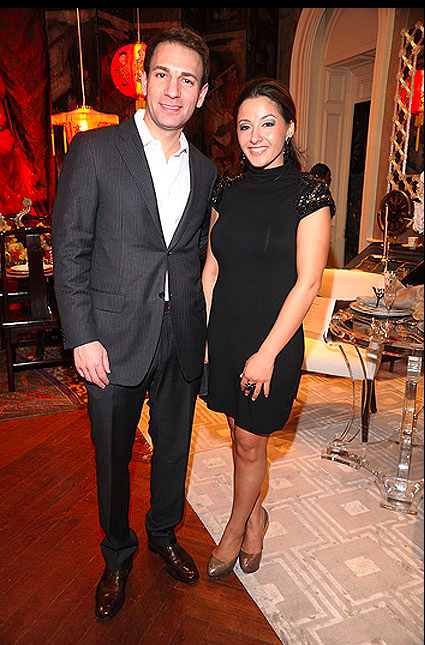 "Bring a Friend" Party at SPiN
One of Samantha's favorite past-times is ping-pong, so it's only fitting that she would host a Bring a Friend party at the hot-spot ping-pong club, Spin. It was a rainy night but over 300 eligible sophisticates showed up to socialize and play table tennis.
Hamptons Party for Jennifer Siebel Newsom's Documentary
Samantha spends a good part of every summer in East Hampton. As a result, each summer, she hosts a few interesting and stylish parties under the stars. This one was for Jennifer Siebel Newsom's (wife of Lieutenant Governor of San Francisco , Gavin Newsom) documentary, Miss Representation.
Valentine's Day "Bring a Friend" Party
Valentine's Day is never a "Hallmark holiday" in Samantha's book. Hence, she throws a Bring a Friend party in advance of the holiday so that friends can help other friends score a date for February 14.
Game Night in The Hamptons
Samantha loves board games and has been collecting them for years. What's more fun than playing Backgammon, Twister and Boggle under the stars with some excellent music?
Samantha's Book Launch Party for her book, Matchbook
Samantha's book, Matchbook:The Diary of a Modern-Day Matchmaker was launched at Saks Fifth Avenue in NY. Godiva chocolates and Mac Cosmetics sponsored the event for over 400 stylish singles.
Matchbook and Breast Cancer event in St Louis
Samantha co-hosted a breast cancer event in St Louis, Missouri. Over 100 midwestern gals showed up to help raise money for the cause and to hear Samantha read from her book.